Do you know the block ice machine
The block ice machine is a kind of ice maker. The ice cubes produced are of ice products with large dimensions, small contact area with the outside world, and not easy to melt. It can be crushed into various forms of ice cubes commercial ice shaver according to different requirements.
Advantages of direct cooling block ice machine
1. High density, high strength, not easy to melt
2. Can be made into colorful ice
3. High density, high strength, not easy to melt
4. Various sizes are available, 12.5kg, 25kg, 50kg, 75kg
5. Clean, hygienic and free of impurities
6. The temperature is low, up to -3 degrees Celsius
7. It can be processed into spherical ice or small cube ice that is not easy to melt
Application range of direct cooling block ice machine
1. Ports and dock ice factories
2. Keep aquatic products fresh and cool
3. Long-distance transportation, preservation of aquatic products and food
4. Cooling food in special areas
5. Ice sculpture viewing use
6. Edible ice field, etc.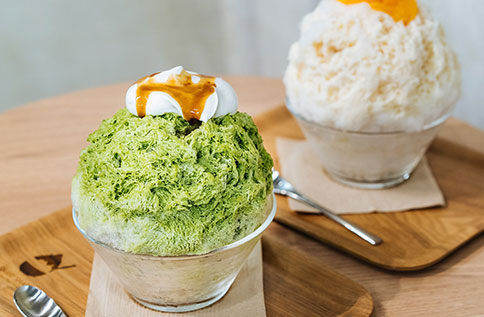 Features of direct cooling block ice machine
1. Automatic continuous ice making, easy to use
2. The rapid de-icing technology is more efficient than the old-fashioned hot fluorine cycle in the evaporator, and can keep the block ice at low temperature to maintain the ice quality
3. Fully automatic ice output and guide device, saving labor
4. The direct cooling block ice machine does not need to use salt water, and the ice mold does not need to be replaced for long-term use. The equipment is safe and environmentally friendly. The ice is clean and hygienic, which can meet the edible standard.
5. PLC automatic control realizes one-key automatic water addition/ice making/de-icing/guide ice, and the corresponding compressor protection device realizes intelligent operation
6. Modular design, simple operation, small floor space, convenient installation, ice can be made by connecting water and electricity on site
7. A strong technical support team, providing customized product design and after-sales service according to customer site and special requirements
The salt water block ice machine uses salt water as the heat exchange medium. The temperature of the brine is reduced to freeze the water in the ice bucket into ice, and the size of the ice cube is adjusted according to the size of the ice bucket. The ice removal method needs to lift the ice bucket by driving and put it into the ice melting pool. The surface of the ice block melts, and the ice block is poured out through the ice shelf.